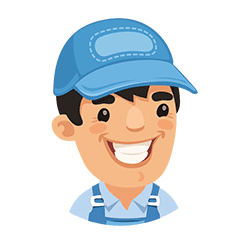 "Bed Bug Treatment Warranty Included: Houston Heat Pest offers a long term warranty for bed bugs, providing peace of mind at an affordable price. If bed bug activity is detected during warranty period, treatment will be performed at no charge. Learn more about our bed bug warranty here."
Are you getting bed bug bites? Call us for a Free Bed Bug Inspection today! We will thoroughly inspect the home to confirm bed bugs and provide accurate price quotes.
100% Guaranteed Bed Bug Treatment Options:
Option 1: Kill all bed bugs NOW! With a Heat Treatment
Our heat treatment kills all stages of bed bug life in less than 12 hours.
Heat reaches all bed bug hiding places, kills all bugs and eggs. 24 month bed bug warranty included with whole home heat treatment.
Option 2: Eliminate the bed bugs for less. With a Pesticide Treatment
We also offer a "no heat" treatment for bed bugs that is less expensive than the heat treatment. It will kill all bed bugs within 30 days and may take up to three treatments to kill all bed bugs. 6 month bed bug warranty included with the "no heat" bed bug treatment.